If you're looking for something to help the little man or lady in your life take control of life's little "moments", then look no further. Poppy Drops
Magic Mists are fun, essential oil sprays that allow kids to feel empowered and in control! Overtime, Magic Mist's help to create a scent association that is designed to aid in your son or daughter learning how to self-sooth. Easy and safe enough for even the littlest ones, with just a spray kids can conquer fears, create happy childhood memories.
Does your little one struggle with anxiety or fear when you're not around? Is bedtime a struggle in your house? Does your kiddo look so forward to a visit from the Tooth Fairy? Enter Magic Mist.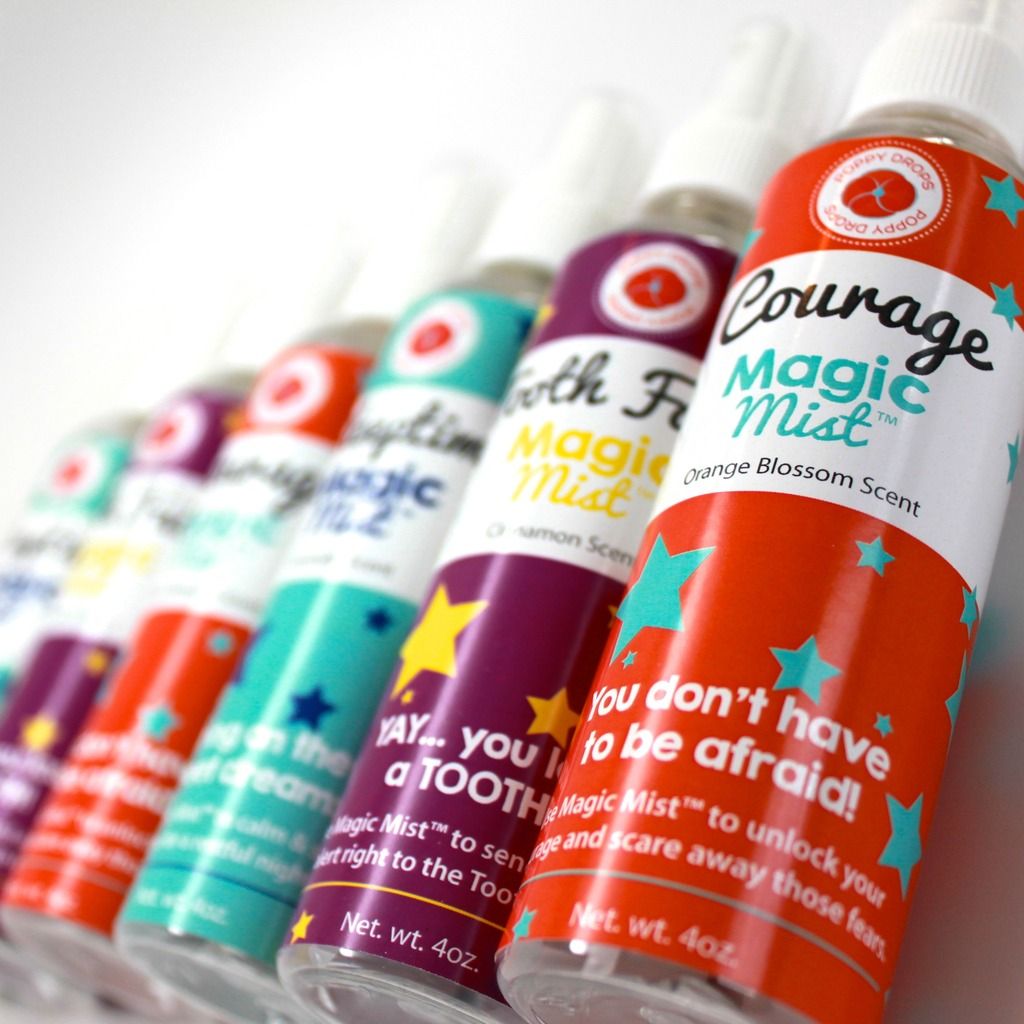 Over time, kids will begin to realize that with just a "magic mist", they have the ability to create comfort and fun in their own surroundings.
We got to try out the Sleepytime Magic Mist. My Son has a blankie that never leaves his hands. We put a few sprays on it and the light Lavender Scent did the rest!
Papa liked it too =)

These Mist are wonderfuland at just under $10 a bottle a wise investment! The mist are just one of the many amazing products you'll find at Poppy Drops
I love the story of how Poppy Drops got started -A Mom wanted to teach her daughter to have -"

fun with "big girl things" but in a special, little girl way."
The products are all natural
NO Phthalates, paraben or preservatives and never tested on animals-and are MADE IN THE USA!!!
MOM can even ROCK a sweet temporary tattoo